EMOTIONART: COMMUNITY PROJECTS
Alebrijes in TCH
Emotionart started the first round of alebrijes workshops at Toronto Community Housing buildings. On March 20, we resumed our activities at four different locations.
All these workshops have been supported by Toronto Arts Council, Ontario Arts Council and Canada Council for the Arts and Toronto Community Housing.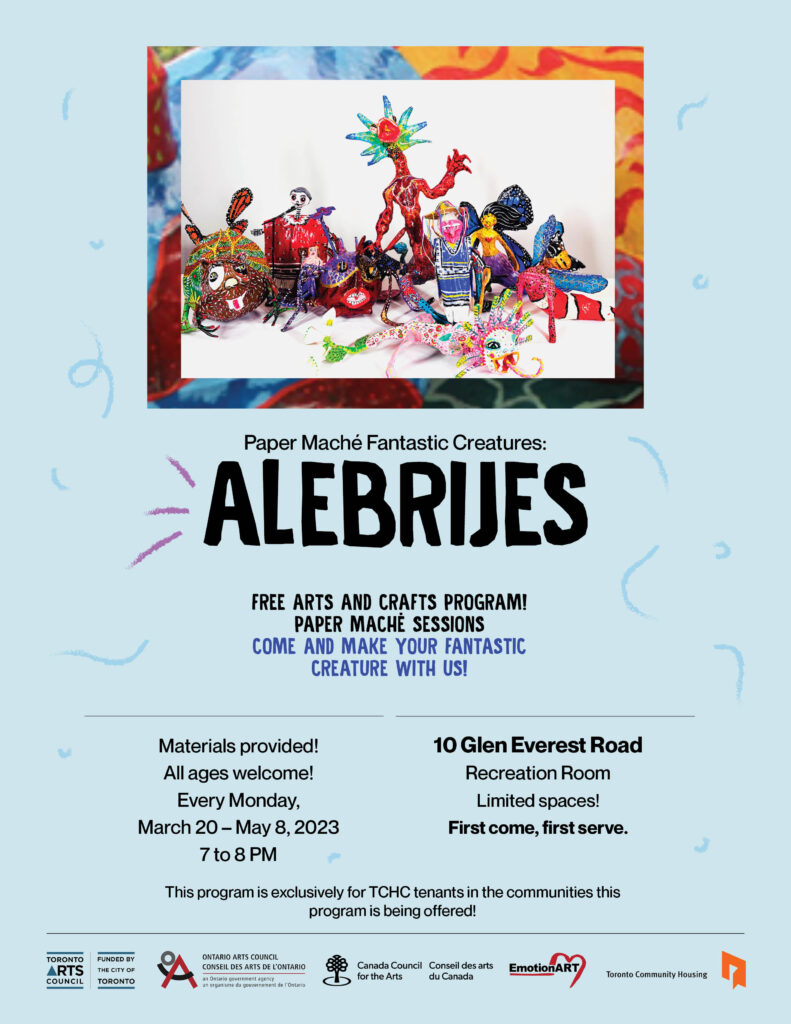 Seeds of love is all we need
It was an event taken at the Danforth TCH building to help rebuild the sense of community, friendships and healing for the residents at 1275 Danforth Avenue.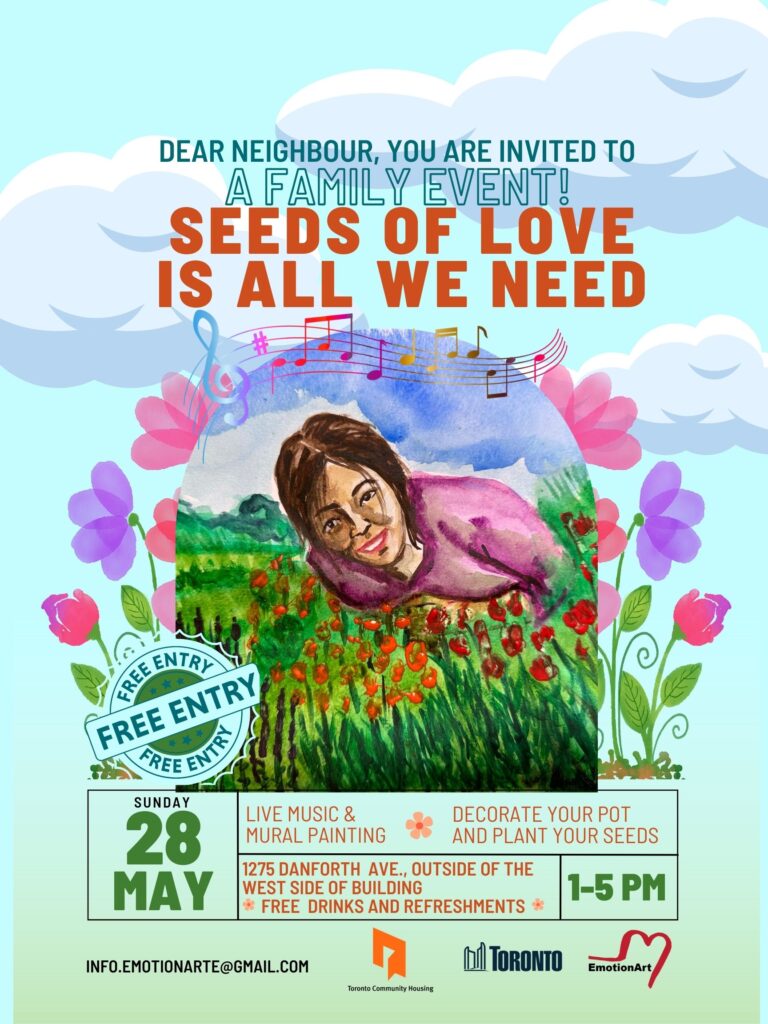 Unfolding Art and Design program for youth
Emotionart has created a free arts and design program for teens ages 12-14. We want to bring new generations of very young artists and prepare them for their careers in the arts. And help them to explore different mediums and become entrepreneurs and unfold the human potential in each participant.
This project is supported by Canada Council For The Arts.