After renovation, Albert Campbell Library opened its doors again on July 28, 2022.
My artist residency in the library started in October on October 15 and ran for eight weeks till December 10, 2022.
It consisted mainly of two activities based on Mexican Folk art (paper mache Alebrijes) and Printmaking open studio. These two programs were run on Saturdays.
The Alebrijes workshops were intended for all ages, and people were encouraged to come with their families. I have parents with their children working on creating their creatures. I loved to see them making art while they were spending time together on Saturdays.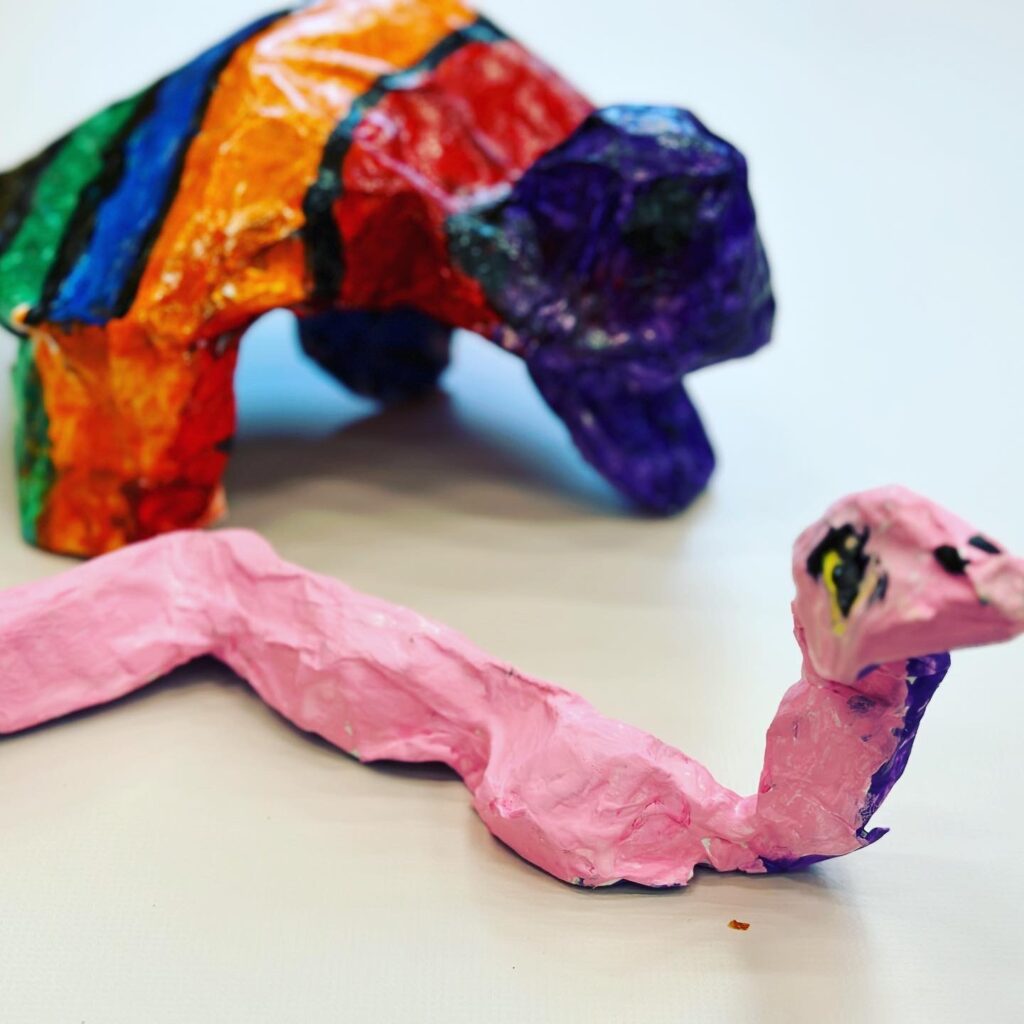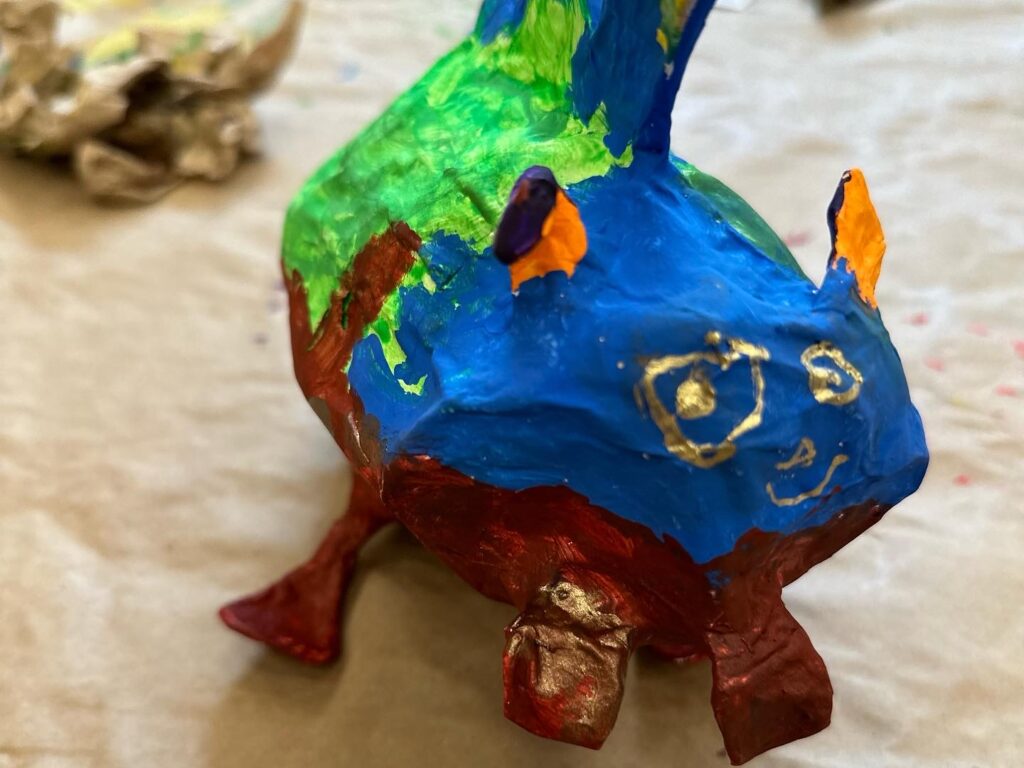 The number of participants in each program was 31 for alebrijes and 35 for the printmaking open studio.
The youngest participant in my alebrijes program was two years old with her mom. She made a potato alebrije.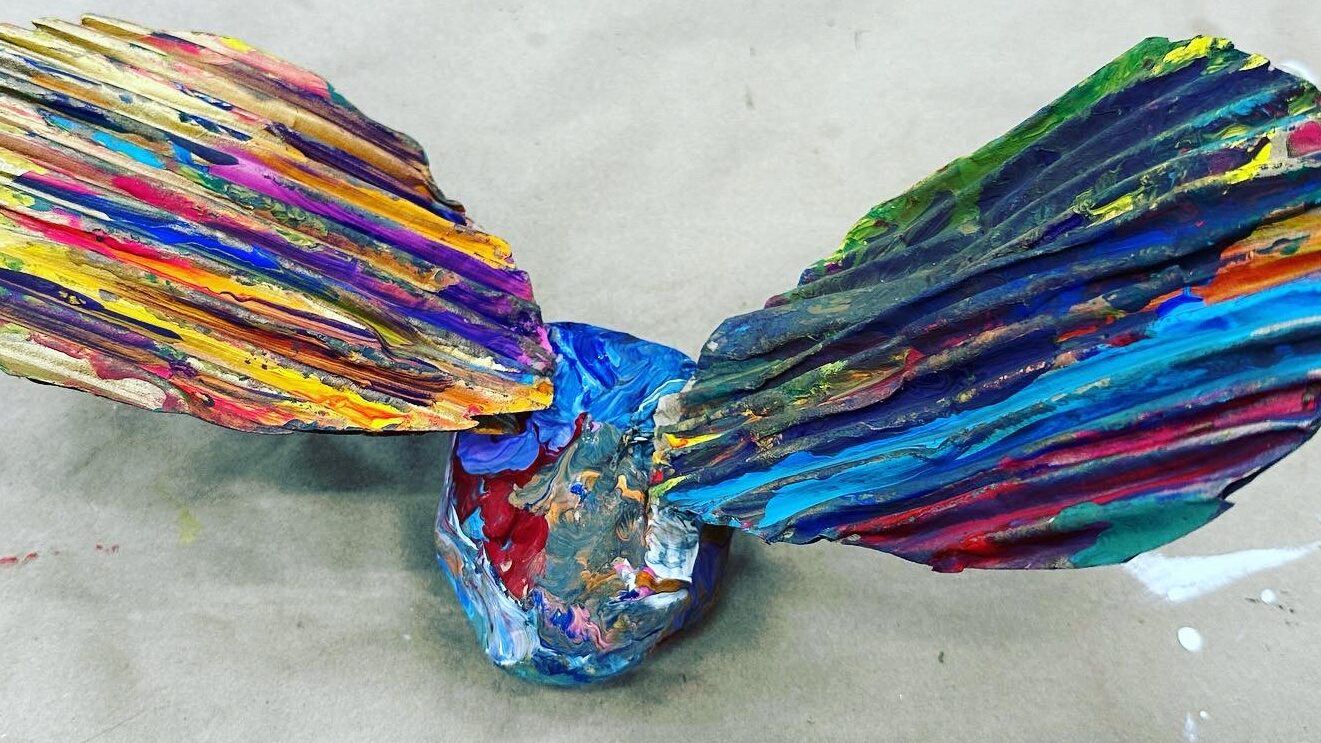 Video recap of all the work done during my art program.
In the open printmaking studio, people were welcome to register or drop in for one session and learn one technique to make a print in a different style.
Some participants kept coming back to the next sessions, and they mostly participated in all eight sessions.
During these sessions, people made a print from scratch, printed proof and then final prints on cotton paper.
I brought my printing press to the library and gave the experience, and taught the audience how to print with a printing press.
What I feel most grateful for this experience is to start rebuilding the community while we make art together, and the participants were all ages, from 2 years old to 50s or so. Entire families came to my programs to work with their children, creating art and bonding with them.
It was a beautiful experience to return to the in-person sessions. I met other artists and new people from different communities and areas in Toronto, not only from the neighbourhood where the library is located.
The youngest fellow in printmaking was a 6-year-old who wanted to come with her bigger sister and mom.
I felt that everyone enjoyed and I feel thankful for working in this community.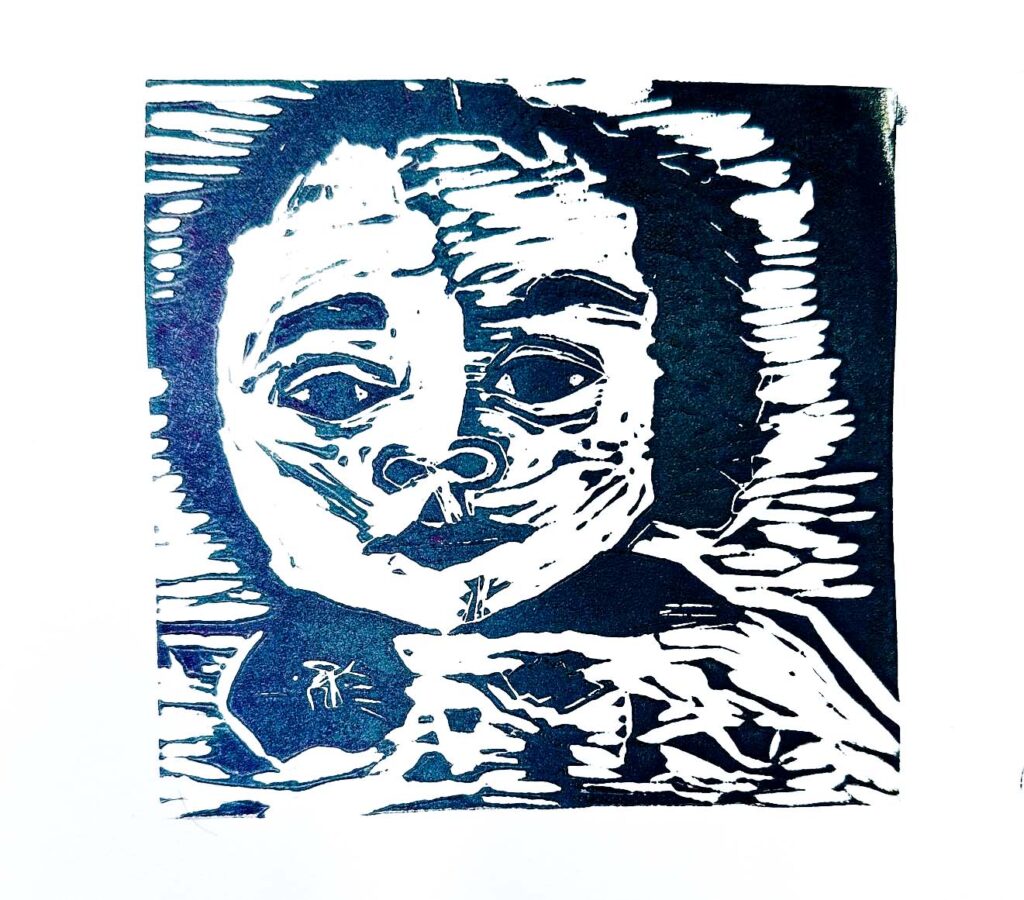 Works made by the participants.
Thank you to everyone!